Shandong Huachen high pressure vessel Group Co., Ltd. (formerly donghuachen high pressure vessel Co., Ltd.) is located in the beautiful spring city of Jinan. The company was founded in 2007. After more than ten years of solid development, it has become a modern group company. It has five wholly-owned subsidiaries: Shandong Huachen high pressure vessel Group Co., Ltd. (June 2007), Shandong Huachen import and export trade Co., Ltd. (January 2014), Shandong luhuachen Medical Equipment Co., Ltd. (August, 2015), Shandong Huachen Fire Equipment Co., Ltd. (may, 2016), Shandong Huachen high pressure vessel group (Dezhou) Co., Ltd. (July, 2019). The group has fixed assets of 360million yuan, more than 400 employees, and more than 80 professional and technical personnel with high and medium-level technical titles, covering an area of more than 400 mu.

Shandong Huachen high pressure vessel Group Co., Ltd. is a group company specializing in the production of seamless gas cylinders, integrating R & D, design, production, sales and service. The company has advanced manufacturing equipment, complete testing equipment, high product uniformity and a wide range of products. The company has independent research, development and production capacity, and can produce large, medium and small steel cylinders of various specifications and models. In order to meet scientific management and continuously serve the global market, the company has successively established a quality assurance system for gas cylinder production, with B1 pressure vessel production and manufacturing qualification, HC oxygen supply production and manufacturing qualification, and obtained iso9001-2015 quality management system certification, German TUV certification, EU CE certification, French bv certification, Korean kgs certification, Indian is certification, and American dot certification, And China Classification Society certification and other relevant export product certification.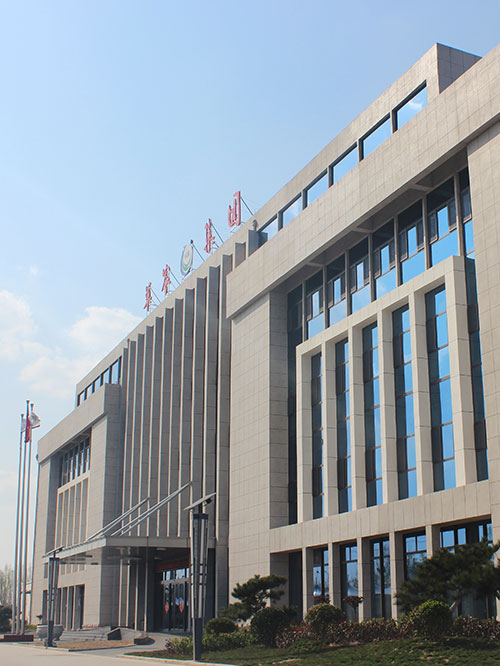 The company established the technology R & D center in 2013, with more than 20 full-time staff, including 2 masters students, 3 senior engineers and nearly 20 engineers, which together form a multi-disciplinary R & D team with organic complementarity and reasonable professional allocation. The company attaches great importance to the technology center and specially invested in the construction of the Technology Center R & D base in 2020. The R & D base covers an area of nearly 4000 square meters.

Since the establishment of the technology center, the members of the center have been committed to the research and development of product supporting equipment, application for qualification, industry university research cooperation and other aspects, and have made certain achievements. For example, in terms of equipment, they have independently developed and manufactured special CNC machining machines and product inspection and testing equipment. In terms of quality application, they have successively obtained high-tech enterprises, Shandong specialized and special new enterprises, scientific and technological small and medium-sized enterprises, Jinan certified enterprise technology center It has also applied for more than 30 national patents at the same time.
In order to ensure the accuracy of product performance test, the companys laboratory has continuously improved the ability of various testing and calibration services, and improved its management level and technical ability. It has successively won the honorary title of Jinan Engineering Laboratory issued by Jinan Development and Reform Commission, and seamless cylinder test strategic cooperation laboratory, the only independent seamless cylinder laboratory in China authorized by Rhine TUV, and other honors, The comprehensive strength of Huachen laboratory has been steadily improving, providing a strong guarantee for the safety of our gas cylinders!

The group has successively provided medical oxygen bottles for the Wenchuan earthquake, the Beijing Olympic Games, various war zones of the peoples Liberation Army, national communities and township hospitals. It provides systematic fire-fighting products for major national office buildings, office buildings and exhibition halls. The products are currently exported to more than 90 countries and regions such as France, Italy, Turkey, Iran, the United Arab Emirates, Malaysia, Indonesia, Vietnam, Pakistan, South Korea and the United States. Huachen group will rely on leading production equipment and cutting-edge testing equipment, professional design and R & D team, efficient senior technical production personnel to stabilize the existing market, We will continue to actively explore domestic and foreign markets, and meet customers greatest needs with the ultimate customer experience, cutting-edge product quality and all-round service.

Facing the future, the group will uphold the purpose of harmonious development of society, nature and resources, carry forward the value pursuit of rapid response, meet customer requirements; continuous improvement, exceed customer expectations, seek common development of the enterprise and society, and carefully build the enterprise into a global seamless cylinder supplier with independent intellectual property rights and well-known brands.